Swain's Southern Africa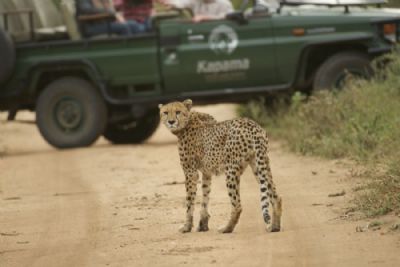 Swain's Southern Africa
A ten-night immersion into the best that South Africa has to offer. The first three nights are spent in Cape Town, touring the iconic Table Mountain and seeing the African penguins at Cape Peninsula National Park. Next, the trip moves to Kapama Private Game Reserve where you will see the renowned Big Five--lions, leopards, rhinos, buffalo, and elephants--in their natural habitat. Watch lions stalk the plains and elephants bathe in watering holes. Afterward,
...
Adventure and Active
Educational and Learning
Family Vacations
Luxury
Safari, Animals, and Wildlife
Customizing the travel experience, Swain Destinations is the leading U.S. provider of completely personalized exotic vacation experiences. Since 1987, Co-Founders Ian and Linda Swain, and their dedicated team of destination experts have offered American travelers the opportunity to design distinctive trips to intriguing international locales, including Australia, New Zealand, the South Pacific, Asia, India, and Africa. From adventure-packed trips to leisurely getaways, Swain Destinations curates
...